Deze heet nu voor de Nederlandse versie: http://www.wishingtree.nl
And for the English version: http://www.wishing-tree.net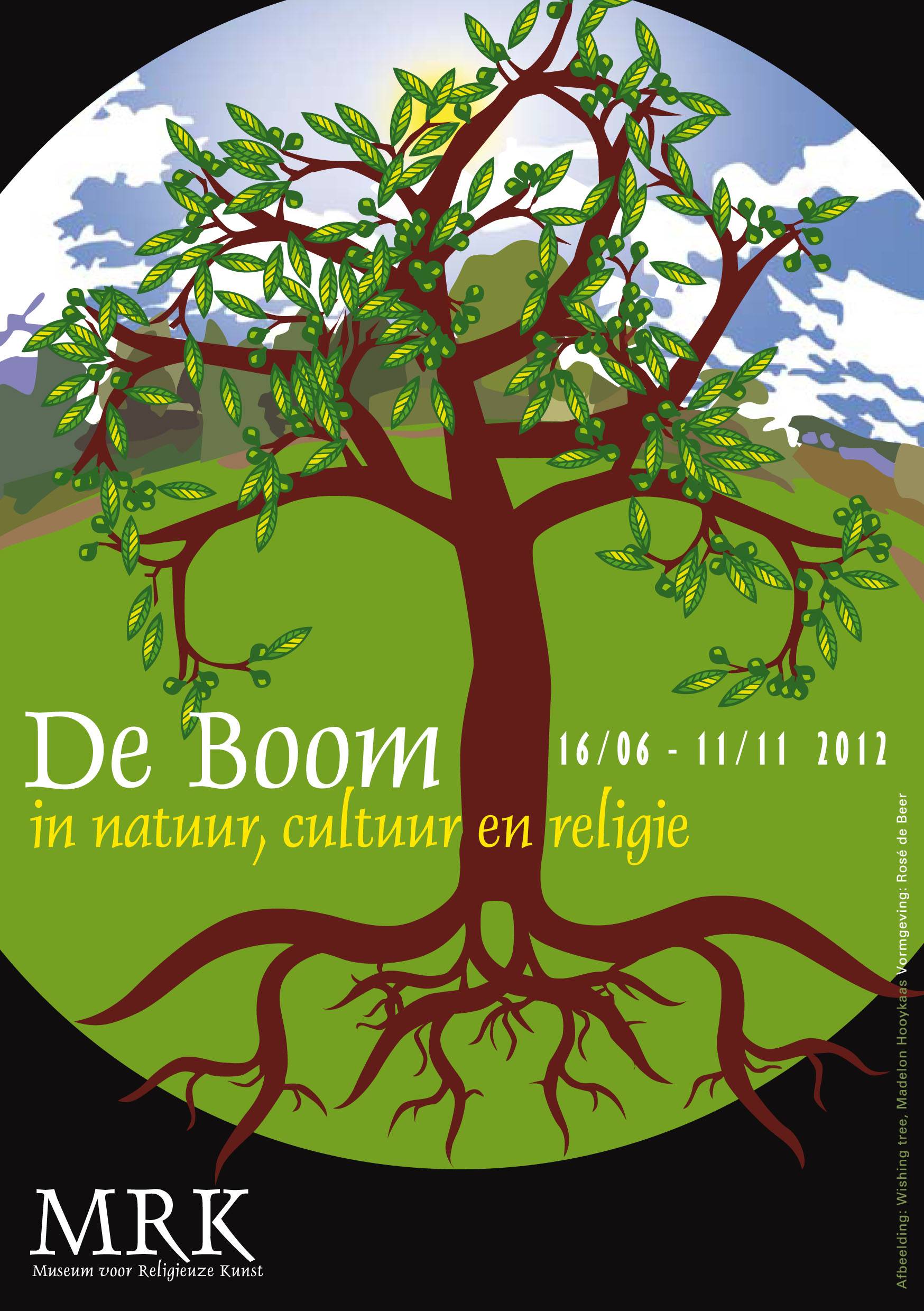 The website is part of the exhibition:
'The tree. In nature, culture and religion', Museum of Religious Art, Uden, The Netherlands, June 16- November 11, 2012
The website is commissioned by the Museum of Religious Art, Uden, the Netherlands with the financial support of the Innovation Fund for Culture of the Municipality of Uden
Advice and production: Madelon Hooykaas
Technical support: Jaap van der Kreeft, Toxus
Idea and design are partly realised through an earlier initiative of the Wishing Tree website made for the Center for Art and Technology at Northwestern University. January - May, 2002
Concept: Stansfield/Hooykaas
Realisation: Rodrigo Cadiz and Brian Sarfatty in collaboration with Stansfield/Hooykaas
Special thanks to: Annette Barbier, Marlena Novak, Heiner Holtappels and Gaby Wijers

---
AUDIO SCULPTURE HEARING VOICES AT BIENNALE DE QUEBEC
AUDIO SCULPTURE HEARING VOICES AT BIENNALE DE QUEBEC The audio sculpture "Hearing Voices II' (1994) by Stansfield/Hooykaas has been selected for the Biennale de Quebec/ MANIFESTATION INTERNATIONALE D'ART DE QUÉBEC. The exhibition will be at l'Espace 400e in Quebec City from May 3 till June 3 2012 curated by Nicole Gingras.
http://www.manifdart.org/manif6/en/lieu-central
---
IVES ENSEMBLE AND NIMK AT 'DE DUIF' AMSTERDAM - MARCH 25TH
MARCH 25, 2012
'DE DUIF', AMSTERDAM
On Sunday March 25th, the Ives Ensemble performs for the third time in De Duif, the famous church in Amsterdam. This time two Dutch premieres of the English composer Laurence Crane.

Laurence Crane (geb. 1961) - Ethiopian Distance Runners (2009) (20')
Laurence Crane (geb. 1961) - Piano Quintet (2011) (25')

From the NIMk collection, the fascinating work 'Video Void' by Stansfield/Hooykaas will be screened. The concert with music by Laurence Crane and the videowork by Stansfield/Hooykaas will take place on Sunday 25th of March at 16:00 hours in De Duif, Prinsengracht 754 in Amsterdam. Entrance is 5 Euro
See also
---
MOVING IMAGES, INSPIRED VIDEO ART, 3RD BIENNALE
JUNE 12 - JULY 3, 2011
GROTE- OF LEBUINUSKERK, KLEINE POOT 7, DEVENTER (NL)
MARINA ABRAMOVIC, YAEL BARTANA, KÖKEN ERGUN,
HOOYKAAS / STANSFIELD, JEROEN KOOIJMANS, ARENT WEEVERS,
GUIDO VAN DER WERVE
OPENING HOURS
From the 12th of June until the 3rd of July 2011,
daily from 11am - 5pm,
also on Sundays and on holidays.
On Friday the 17th of June the exhibition closes at 1pm.
Admission is free.
OPENING
Thursday the 16th of June at 7.30 pm.
Hadassah de Boer (TV-presenter) will interview people from
different religious traditions about their choice of a video artwork.

---
Exhibition Tv as…Temporary Stedelijk Museum 2 Amsterdam March 3-May 15 2011
On March 3, 2011 The Tempory Stedelijk 2 opened with among others the exhibition TV as… curated by Bart Rutten.
In this exhibition the medium television is shown on different levels. The audio-video installation 'Shadow Pictures…..
from the Museum of Memory II(1986) by Stansfield/Hooykaas is also shown here.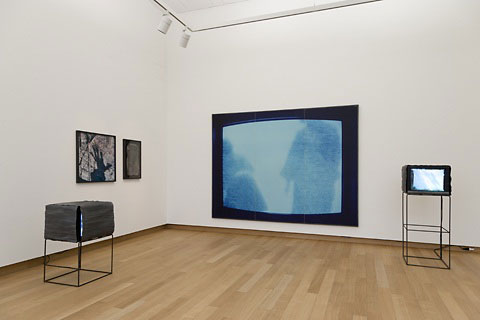 ---
Review in Artforum March 2011 of the two exhibitions by Stansfield /Hooykaas in Glasgow, Scotland
---
Nieuwe publicatie over tentoonstelling van Stansfield/Hooykaas bij de KetelFactory,Schiedam
De nieuwe publicatie 'Revealing the Invisible' over de tentoonstelling
van Stansfield/Hooykaas is verkrijgbaar bij: http://www.ketelfactory.nl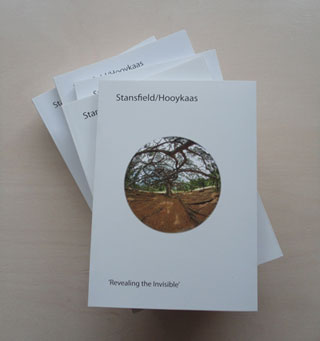 ---
Book "Revealing the Invisible, The Art of Stansfield/Hooykaas from Different Perspectives
'The work of Stansfield/Hooykaas is a celebration of the movement or flow of life. […]
In fact it is the miracle we experience every day and that we rarely stop and think about.'
Janneke Wesseling (in 'Revealing the Invisible')
Elsa Stansfield and Madelon Hooykaas are pioneering multi¬media artists who experimented with
the very latest audio¬visual technologies and innovations. Their films, sculptures and installations
are about space and time: the cycle of the seasons, the tides, and natural elements such as radio
waves and magnetic fields. In nearly all their work they explicitly refer to the earth and nature.
The two artists believe that technology and science are not at odds with art, but are a part of it.

In 11 essays, international authors reflect on the work of Stansfield/Hooykaas. The duo's oeuvre
comprises 150 works; its many layers intrigue the viewer.

Art historians, scientists, philosophers and artists discuss Stansfield/Hooykaas' work from varying
and unexpected angles, making 'Revealing the Invisible' a unique voyage of sensory discovery.
Edited by Madelon Hooykaas and Claire van Putten
11 essays / 336 pages / incl. DVD (60 minutes)
richly illustrated / full colour / cloth binding
Design by Hansje van Halem
Published by De Buitenkant, Amsterdam, nl, 2010
ISBN 978 94 90913 03 8
http://www.ideabooks.nl/index.php?op=full&title=25977&what=c&u=Revealing+the+Invisible&page
http://www.uitgeverijdebuitenkant.nl/grafisch_ontwerpen/#197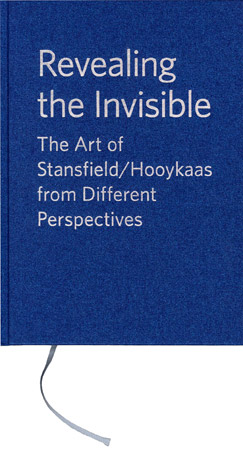 ---
The Art of Stansfield/Hooykaas from Different Perspectives
CCA 27th Nov 2010 - 29th Jan 2011
Tues - Sat: 11am - 6pm - Closed Sun + Mon
Admittance is free
Private view: Fri 26th November 7-9pm
CCA, 350 Sauchiehall St. Glasgow, G2 3JD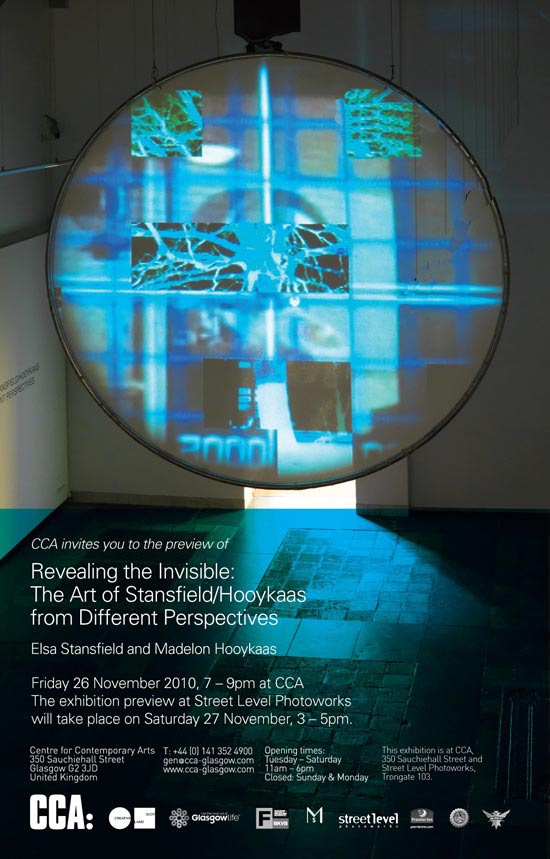 Street Level Photoworks 27th Nov 2010 - 30th Jan 2011
Tues - Sat: 10am - 5pm - Sun: 12noon - 5pm
Admittance is free
Private view: Sat 27th November 3-5pm
Exhibition tour with artist Sat 27th Nov, 2pm : Free
Street Level, Trongate 103, Glasgow G1 5HD
Lecture by Madelon Hooykaas Friday 26th Nov 11am - 12:45pm
at The Glasgow Film Theatre, 12 Rose Street Glasgow, G3 6RB,
as part of Glasgow School of Art's Friday Event Lecture Series.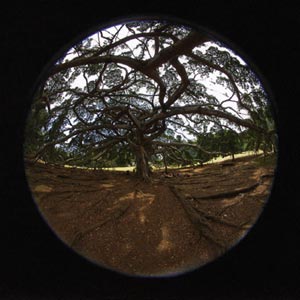 Image above: Re:vision, 2005, video still.
'Revealing the Invisible' is a major exhibition and retrospective focusing on the art
of the seminal visual arts duo Stansfield / Hooykaas in a series of video, sculpture,
photography and sound works from the 70s to recently completed works hosted across
Street Level Photoworks and CCA. The artists are considered pioneers in the field of
video art with their work influencing many multimedia artists today.
In their installations they developed unique associative principles between images,
words and sound. Their work is about space and time: the tides, the cycle of seasons
and natural elements of physics such as radio waves and magnetic fields. In addition,
they use video and photography, combined with materials like stone, aluminium, glass,
phosphorus and water. In almost all their work, they refer explicitly to the earth and
nature, and spirituality is part of their life philosophy. Although Elsa Stansfield died
unexpectedly in 2004, Hooykaas has continued their oeuvre in new work, some of
which is included in 'Revealing the Invisible'.
Further Information on the Artists
Elsa Stansfield (Glasgow, 1945) and Madelon Hooykaas (Maartensdijk, 1942) began their artistic collaboration in the early-
seventies. The background of both artists included film and photography, subjects which eventually led them into the making of video
tapes and installations. Their first video works were of a distinctly conceptual nature, whereby the investigation of characteristics
of the - at that time - new artists' medium, played a prominent role. Their work places strong emphasis on factors such as 'time'
(its passing/duration) and 'space'. Countless journeys form the initial inspiration for new works. Recurring subjects are natural
phenomena and the elements.
The year 1975 marked the beginning of their productive partnership with video in an exhibition'What's It To You', a two screen
installation made for the Third Eye Centre (now CCA) in Glasgow. Their final installation as a living collaboration was at Centrespace
at Dundee Contemporary Arts in 2004 where they exhibited 'Day for Night', the results of a residency at the Visual Research Centre.
After the death of Stansfield in 2004, Hooykaas continues to create visual work in the spirit of their collaboration.
The practice of Stansfield / Hooykaas is very well known internationally and their works have been exhibited inSydney (Biennale),
Kassel (Documenta) and London (Whitechapel Gallery), and their work is included in the collections of the Stedelijk Museum
(Amsterdam) and the Museum of Modern Art (MoMA) in New York.
A richly illustrated book highlighting their work has been produced to coincide with the exhibition - "Revealing the Invisible - The Art
of Stansfield / Hooykaas from Different Perspectives", published by De Buitenkant, Amsterdam, and includes 11 international authors.
The book is in English and is available at Street Level and Aye Aye Books at CCA.

For details of accompanying events at both venues please visit:
www.streetlevelphotoworks.org :
---